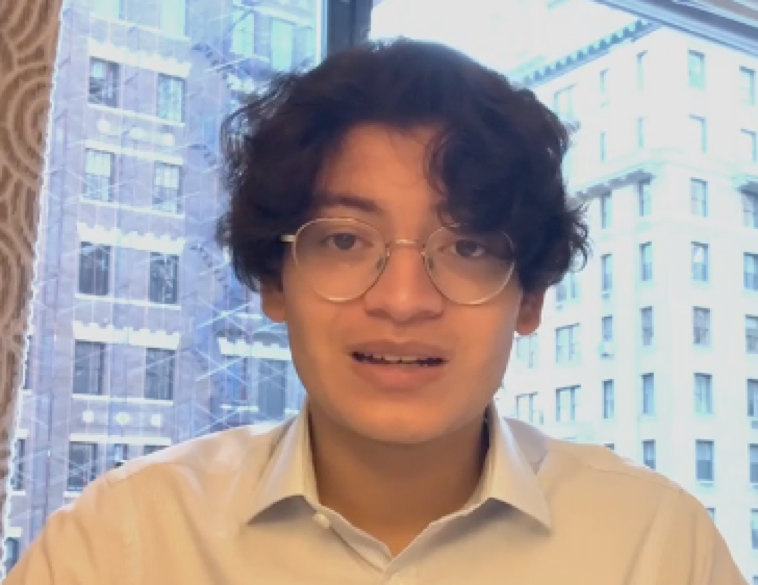 Author: Sebastian Classen (18), online volunteer based in the USA
Sebastian was born in El Salvador, but grew up in Switzerland, the UK and the USA. In this short article he tells us about his online volunteering work with the Consciente team in El Salvador and what it meant to him to get closer to his roots.
«Understanding my heritage and roots became important as I wanted to connect with my birth country El Salvador. At the top of my list was learning about the culture and my people. My research led me to Consciente, a Swiss non-profit organization helping the youth of El Salvador through various educational programs and social support. I approached Consciente's board and presented my idea of teaching English as a Second Language. English is a universal language and essential skill which I believe can open doors professionally and academically to numerous opportunities. My primary purpose was, and continues to be, giving back and helping the children of El Salvador.
After a few interviews the board agreed to allow me to teach English to the staff running the Consciente programs. Initially, I had planned to travel to El Salvador and conduct classes in person. Unfortunately, due to the global pandemic, I couldn't travel, and instead, I changed the class format to a Zoom setting. Over the year, I gained a new respect for my teachers as I prepared lesson plans, struggled with Wifi connectivity issues, and poured over material to use. Though it was challenging at first, and I wasn't sure if I was making a difference, I noticed minor improvements week by week. My students are now ager to learn, committed, and always show their appreciation for my time. I have formed wonderful relationships with them. Additionally, I am impressed by their dedication. While I was teaching class in the afternoon in Europe (during the summer), and currently in the early afternoon in the US, they are up at 6 AM to participate in this learning opportunity.
Not only have I loved being able to help build their English skills, but I have also loved learning about El Salvador through the more personal details of their daily lives. They taught me about our shared culture and the different aspects of the country.  We would often engage in conversations, which were limited, because of the language barrier. They would share future aspirations, dreams, or just fun anecdotes about their excursions to black sand beaches and the 'big city' of San Salvador. It was heart-warming to develop such a strong bond with each other and to see how they responded to my classes with excitement and ambition. I also found it incredible that so many were deeply invested in college work or going to graduate school in psychology or sociology while balancing their lives with teaching and other activities. They made me realize how important it is for people to be given a chance to explore their gifts and talents. This experience has inspired me to seek further opportunities to help people through their educational journey. To see all of them laughing and smiling during my lessons has brought me immense joy – especially when they call me 'teacher' or 'professor.'  In many ways, this has been a symbiotic relationship – we learn and positively benefit from each other.
It has been a very rewarding journey that has brought me closer to my roots while meeting and helping great people along the way.»
Support Consciente:
Want to get involved yourself? There are a number of ways to support our work:
Become a volunteer: You can either support us from abroad (e.g. in a similar way Sebastian has), in Switzerland as part of the support association or become a volunteer on site in El Salvador. Get in touch with us for more information.
Donate: In order to continue the projects in El Salvador, we depend on your support. Donations to Consciente (Switzerland) can be deducted from (Swiss) taxes.
Fund a scholarship: By funding a Consciente scholarship, you enable youth from poor backgrounds to pursue technical or university education and give their families and communities a perspective on a better future.