Start of a promising education project

By Martina Jakob
Bern/Morazán: Education in El Salvador usually consists of monotonous copying and memorization. It is therefore not surprising that students have little motivation and their learning outcomes are poor. Consciente's new project "CAL-IMPACT" aims to show that young teachers in El Salvador – with suitable tools and good preparation and support – are quite capable of inspiring children to learn. Through a scientific evaluation study conducted by the University of Bern, we will find out how successful our innovative approach is at improving the quality of education in El Salvador and, potentially, other developing countries.
When the children of the third grade of the school "Caserio el Chupadero" are allowed to work on the computer for the first time, they are excited with joyful anticipation. Many have washed their hands several times to avoid getting their laptops dirty. Most families in the remote village live in poverty – hardly anyone can afford a computer here. "It was an incredible moment," says teacher Emperatriz. "A child even started jumping around in his enthusiasm. And when the doorbell rang, nobody wanted to go home. Can you imagine the joy you feel as a teacher when you see children laughing happily and realize that education can change lives?"
Such scenes took place in many of the 120 school classes throughout the department of Morazán, where our "Computer-Assisted Learning" project CAL-IMPACT started on April 16, 2018. During this year 2,400 children at almost 30 different primary schools in rural north-eastern El Salvador will participate in additional mathematics classes based on participatory and innovative pedagogical methods. With the help of maths software, students can watch learning videos and solve exercises at their own pace for two afternoons a week. The time at the computer is supplemented by group work and games, so that the social aspect of learning is not neglected. "That's how mathematics is fun," says fifth-grader Natasha: "There are games and computers, and the teacher takes the time to explain things I don't understand. I haven't seen this in other classes."
Many children used a computer for the first time.
1200 hours wasted
It is no wonder that the lessons in the CAL project are an incomparable and exciting experience for the children. In El Salvador, lessons are usually limited to children copying abstract formulas from the blackboard into their notebook and then memorizing everything to reproduce it in exams. Thus learning has hardly anything to do with understanding, thinking, discovering – and certainly nothing with the world in which the children live. And without seeing the point of the exercise, only little is actually remembered. The results of a mathematics test we carried out on 600 primary school students in Morazán show this with frightening clarity. For example, the sixth-graders could only answer one third of the questions that, according to the curriculum, belong to the subject matter of grades one to three. The situation is even worse with the contents of the higher grades. For an estimated 1200 hours of mathematics that sixth-graders should have attended in their life, this is a sad result. And such deficits can hardly be made up for in later educational careers.
Even more worrying are the results of our unprepared mathematics test with prospective teachers: Only 40 percent could add fractions correctly, merely 25 percent could convert seconds into hours and even fewer were able to calculate the area of a triangle. Of course, those who have not understood the material themselves cannot pass it on. And those who have never experienced an exciting lesson themselves can hardly figure out how to make school lessons engaging and interactive. That is how bad education replicates itself.
A project idea is born
Our CAL project is looking for a way out of this vicious cycle. We want to show that with suitable aids, good preparation and support, young people in El Salvador can inspire children to learn. The mathematics platform "Khan Academy" offers an excellent basis for this. It contains learning units with videos and interactive exercises – on a wide rage of topics and levels of difficulty – that enable children and teachers to learn independently and at their own pace. In this way, each child can work through its individual gaps and teachers have more time to coach individual students.
Lest children feel isolated in front of the computer, the teaching concept includes a second component: With the help of mathematics and concentration games, motivation and joint learning can be promoted with simple methods. Last but not least, the project follows a strictly evidence-based approach: Through a scientific study we want to find out whether our approach works and how best to implement it.
With this vision, we started the project step by step in September 2017. Over the past year, we have been delighted to welcome more and more people on board – from Swiss university professors to the SDC, the Ministry of Education in Morazán and a dedicated group of Salvadorian teachers, IT managers, coordinators and educators. Together we have launched this ambitious project that will affect the lives of countless people in El Salvador and at the same time serve as a scientific basis for our future work and that of other institutions throughout Latin America.
The time at the computer is supplemented by mathematics and group games.
From the warehouse in Bern to the Salvadorian classroom
Before the successful start of the project, however, a long and arduous path had to be embarked. It began with a large-scale computer collection campaign. After dozens of inquiries to Swiss companies, the miracle was accomplished shortly before Christmas: In a warehouse in Bern, over 700 functional computers and laptops were carefully "wiped" and packed for shipping. On January 5, 2018, the five tons of IT material set off on their long journey across the Atlantic. On the other side of the ocean, our container suddenly encountered an almost insurmountable obstacle: the Salvadorian customs. It is hard to imagine how many forms, permits and fees you can come up with to make it difficult to import a donation. Later we should learn that not even Amazon delivers to El Salvador, because customs takes too much time and money and leads to "lousy customer experiences". After many sleepless nights and urgent telephone calls and letters to the customs authorities, ministries and the Swiss embassy, we finally managed to free our container from the mills of the Salvadorian bureaucracy and send it to Morazán by the end of March, where it was received with much rejoicing and relief. Now the local IT team was finally able to set up the computers and distribute them to the schools.
After an arduous journey, our container finally reaches Morazán on March 25.

Meanwhile, the Salvadorian educational team did a great job: 40 carefully selected teachers were prepared during several weeks for the work in the CAL project. During this training process, the prospective teachers were taught not only mathematical, technical and pedagogical content, but also a sense of social responsibility. It was shown that teaching can be completely different and that we can work together for a different kind of education. Within a very short time, the teachers developed incredible motivation and started to work on the project beyond their regular working hours. CONSCIENTE teacher Dany describes it as follows: "After less than a week we had all become like a family, wanted to change things together, wanted to be the pillars of the bridge that leads our children to a better future – sometime between mathematics, computer science and education lessons, questions and laughter, something has changed for all of us."
In the training process, the young teachers got to know a different understanding of education.

What does really work?
Motivated children, parents and teachers are a hopeful sign that our approach can work. But certainty is of course always better than hope. For this reason, we have developed an evaluation study in collaboration with the University of Bern, which enables us to measure exactly whether and to what extent the children improve their mathematical skills as a result of the project. The scientific study is designed as a so-called "Randomized Controlled Trial" (RCT). In our case, this means that the different school classes are randomly divided into four groups. Group 1 receives computer-based mathematics lessons taught by a teacher, group 2 participates in additional CAL lessons in the presence of a technical supervisor, group 3 receives mathematics lessons taught by a teacher without the use of a computer, and group 4 does not yet participate in the project and serves as a control group. In all groups, a mathematics test is carried out before and after the implementation of the pilot project. By comparing the performances in control and project groups ("treatment groups"), the causal effect of our mathematics lessons can be estimated (more on study design). We will also know which of the three project versions is most effective.
With this evaluation design CONSCIENTE has won the "Impact Evaluation Award 2017" of the SDC and the Center for Development and Cooperation (NADEL) of the ETH Zurich. Now we are curious to see how the results will turn out at the end of the year. But until then we still have a lot of work to do.
As part of the evaluation study, 200 school classes take part in two mathematics tests.
Hope for Morazán
Fortunately, we can rely not only on our Salvadorian team – we can also count on the support of parents and local authorities. The schools were delighted to receive the project, some parents even help to prepare lunch before the afternoon classes, and the Ministry of Education (MINED) has been an excellent project partner right from the start. For all of them, the project represents a ray of hope for Morazán and perhaps even for the whole of El Salvador. "In the last few days I have understood something essential: that learning does not have to be boring", says teacher Luis, describing his experiences. Then he adds: "Education is the best tool to change a country that is involved in problems. And if it is in our hands to contribute to this change, why shouldn't we do it? Today we start with the department of Morazán, but the vision goes beyond that, because our whole country needs equal opportunities in access to quality education."
Donate
We urgently need further donations to finance our CAL project. Thanks to generous computer donations and partnerships with the Swiss Agency for Development and Cooperation (SDC), the Liechtenstein Development Service (LED) and the Burgergemeinde Bern, most of the costs have already been covered. However, we still need CHF 75,000 to successfully complete the project.
75% of the project costs (incl. IT material) are covered.
LUIS ALONZO (24) |
Consciente teacher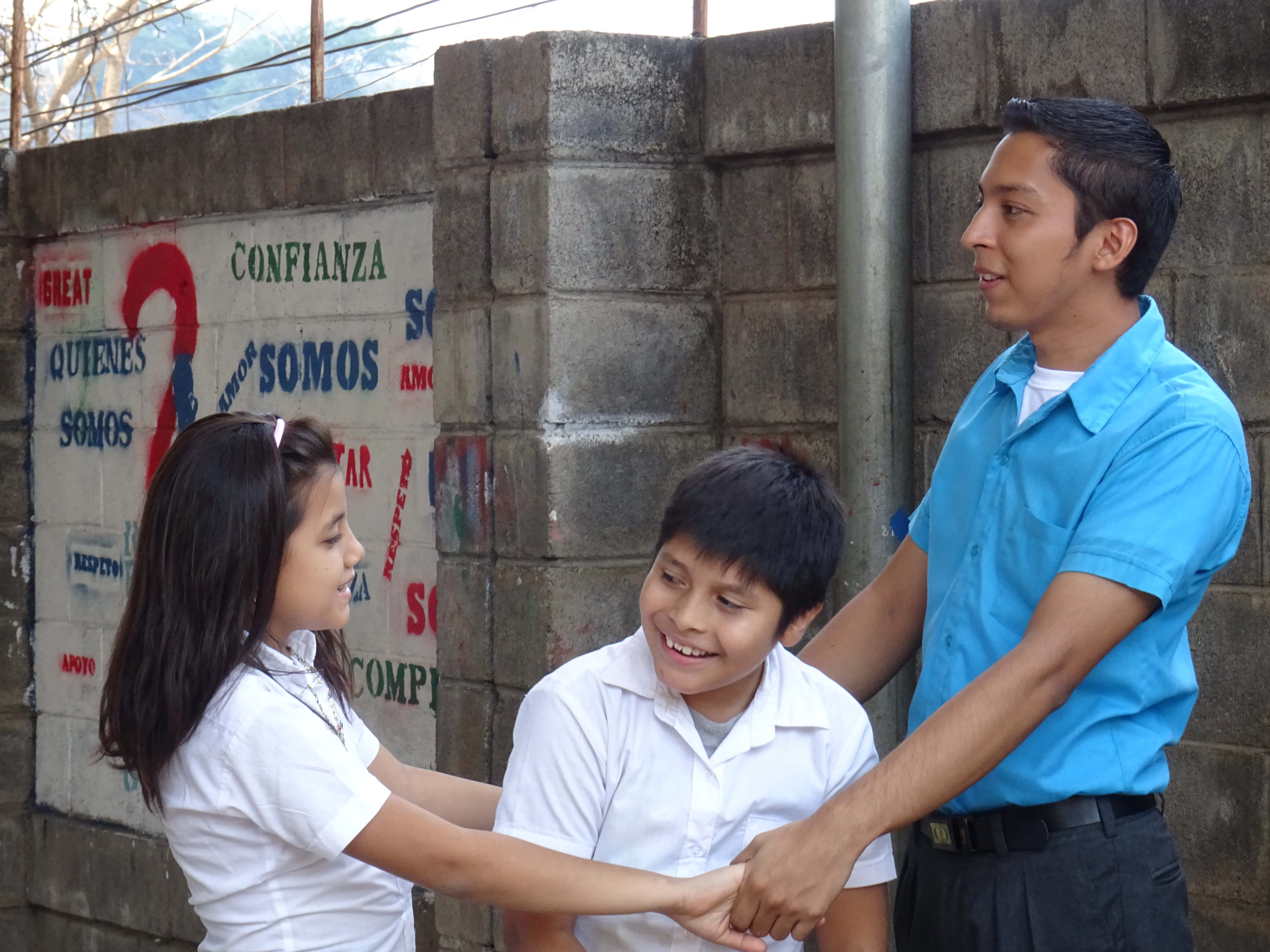 «We are now part of the CAL-IMPACT Consciente team and it is in our hands to make the project work effectively. We have a lot of hope and motivation, and I know that we have many other experiences to learn from. But I am sure that we—like those who initiated this project—will be proud of the good results, because we have put our efforts into this great opportunity for the children and youth in El Salvador!»
Read more in Spanish...
DANY EFRAIN (24) | 
Consciente teacher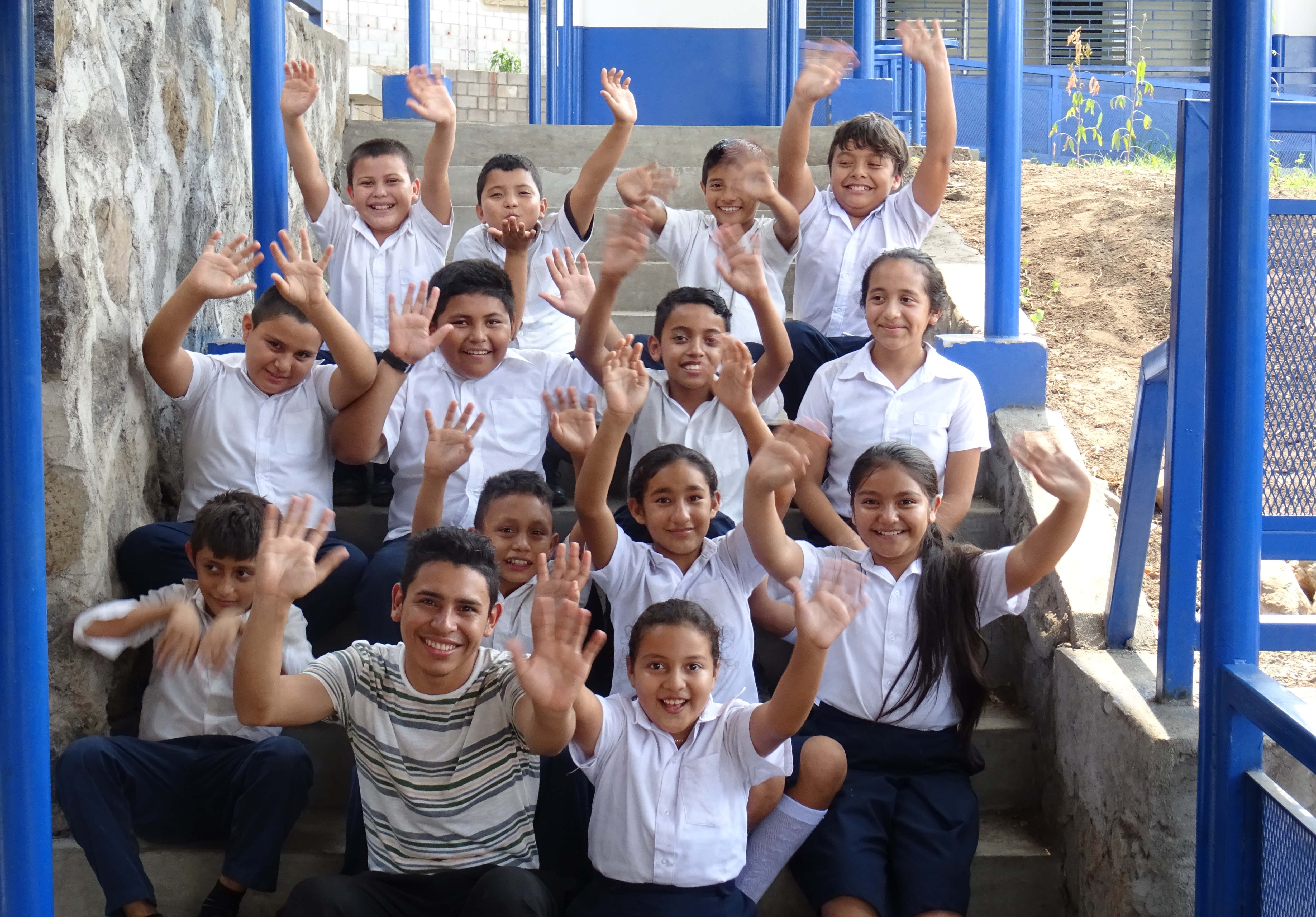 «I was placed in a third grade; most children are eight or nine years old. When I first saw them in the classroom with their teacher, I must admit, they intimidated me a little: they looked extremely hyperactive! When I came into the classroom, I realized I was right—they were actually very lively. First I had to calm them down because they kept asking me when they could finally use the computers. They were eager to learn with the computers and anxiously asked me not to take them out of the project.»
Read more in Spanish...
DORIS (11) |
Student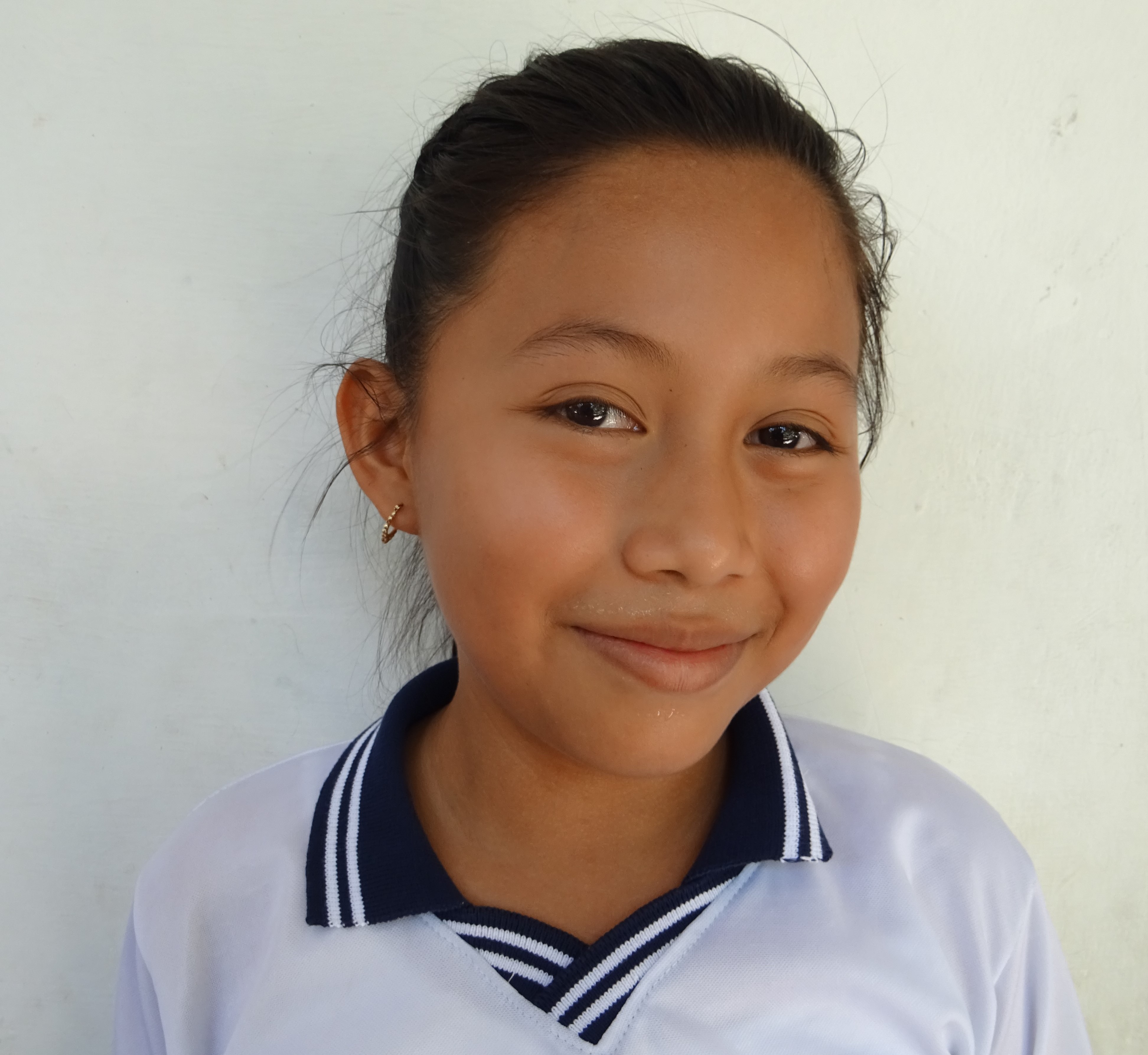 «This project is very nice, we will learn a lot! It's fun to learn and discover with computers. It's really exciting, because it's the only class where games are played. And the teacher who teaches the class is very nice. She's new, and thanks to her, we'll learn new things.»
LUIS MÉNDEZ |
Minister of Education of Morazán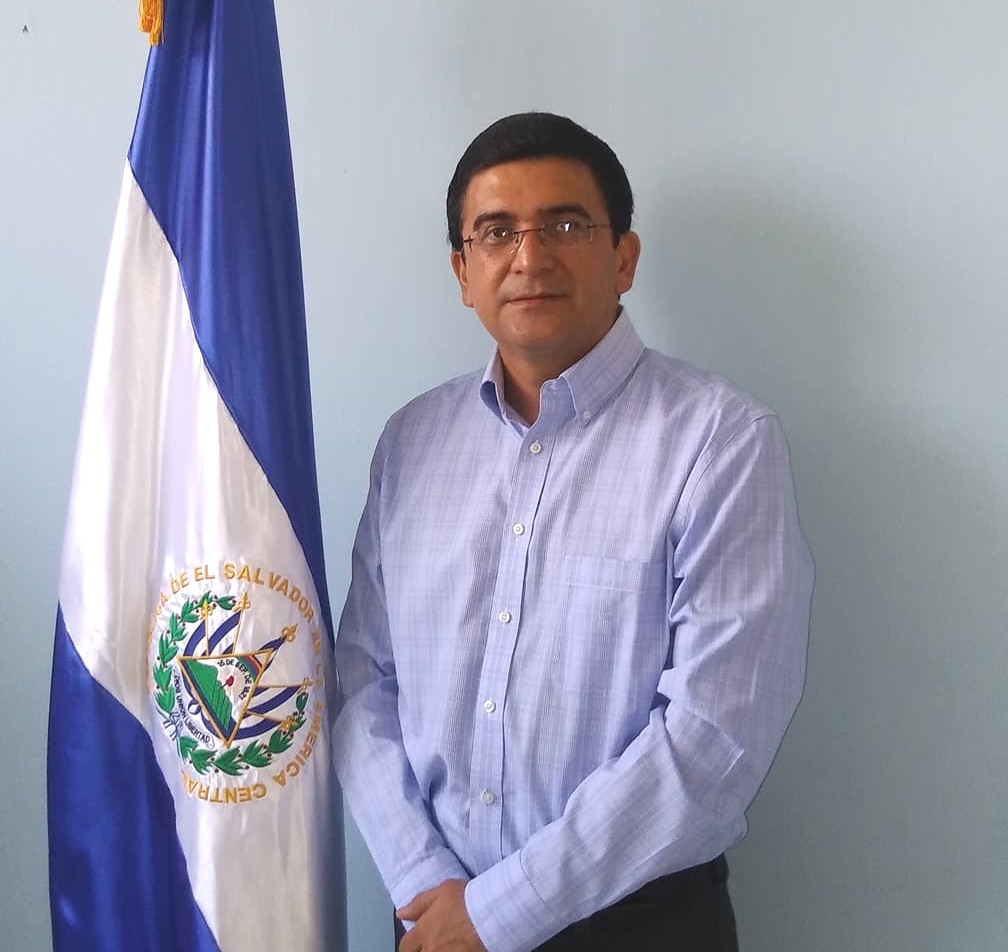 «By carrying out this project, many children come into contact with a new world that opens up many opportunities for them to expand their knowledge. I am confident that the use of technological resources in education will contribute to the development of a critical, reflective, proactive and committed citizen who can bring about the necessary social changes towards a fairer society itself."»